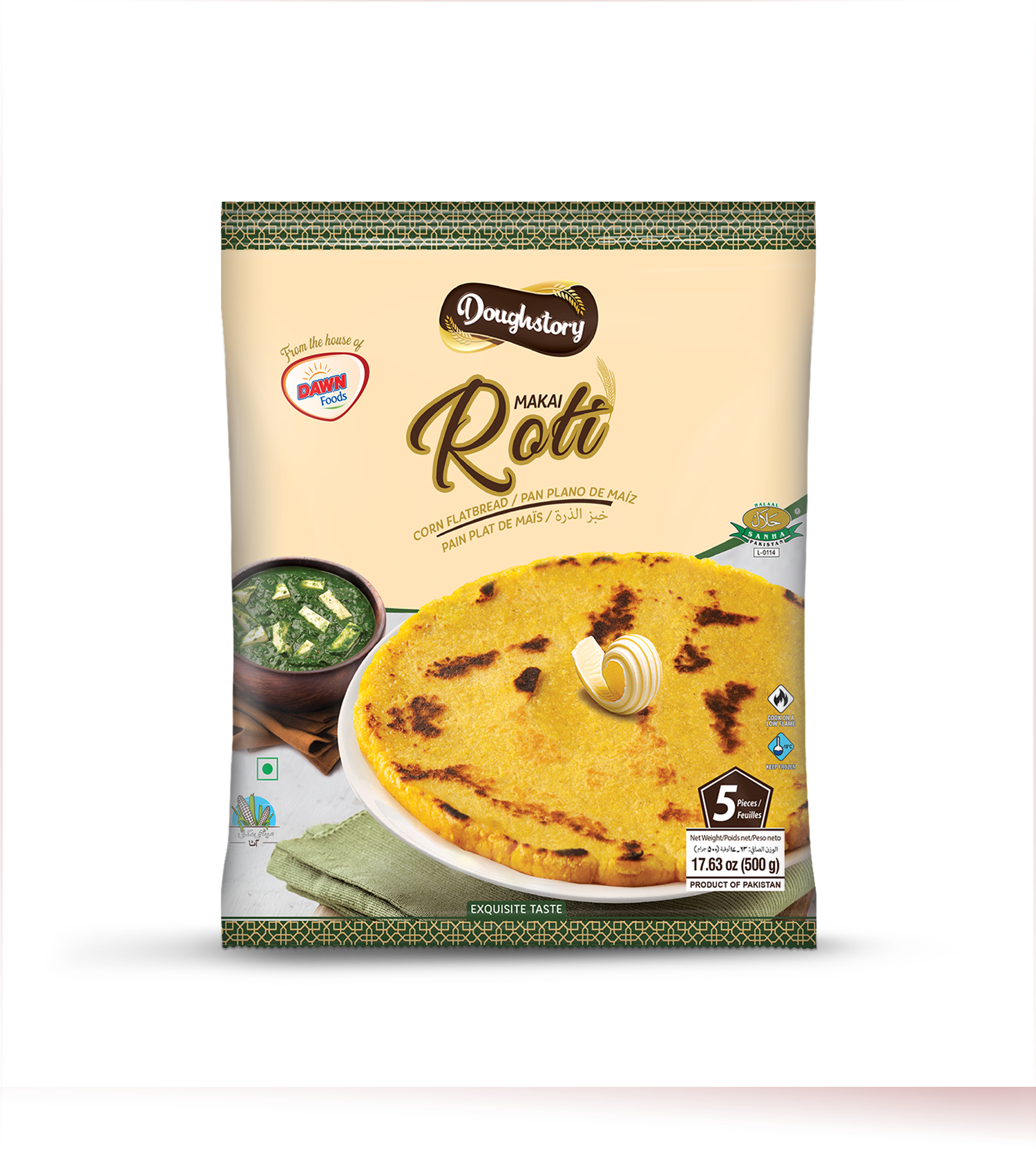 Makai Roti
Doughstory Makai Roti is packed with authentic traditional flavors, providing you with an aromatic experience every time. Made with the purest of ingredients, this tasty treat tantalizes your taste buds and leaves you craving for more.
DetailsNutrition Information
INGREDIENTS
Corn flour (80%), Wheat flour, Salt Vegetable Oil, Water, Baking powder Preservative (E282), Sugar.
| Typical Composition | Serving Size |
| --- | --- |
| Calories | 133.1 |
| Protein | 3.2g |
| Carbohydrates | 28.7g |
| Fat | 1.4g |
| Fiber | 3.6g |
| Sodium | 14.0g |
| Sugar | |