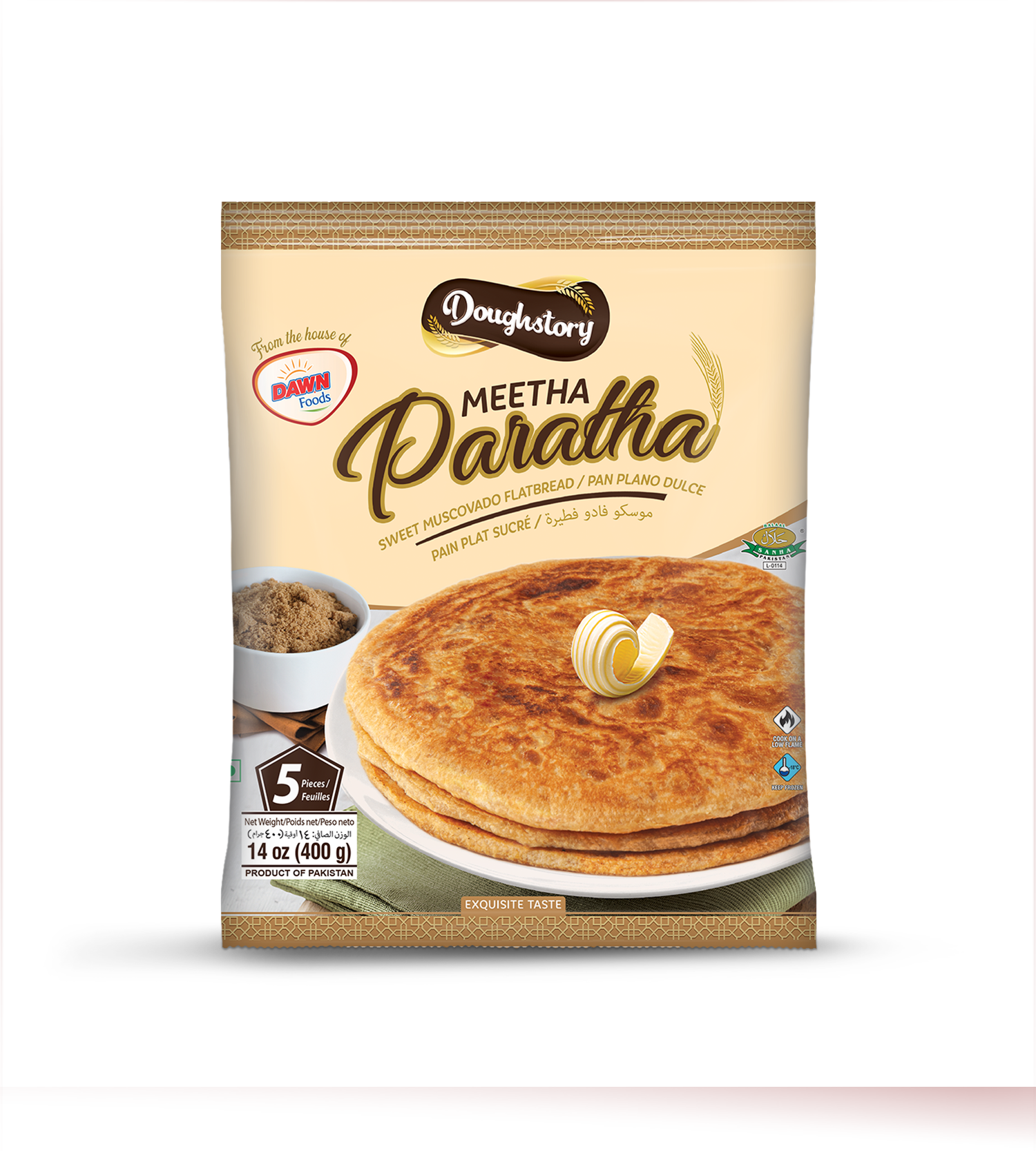 Meetha Paratha
Doughstory Meetha Paratha is a sweet delight, made using the purest of ingredients. Soft on the inside and flaky on the outside, it is an absolute treat to be enjoyed any time of the day.
DetailsNutrition Information
INGREDIENTS
Wheat flour (70%), Water, Egg, Brown Sugar, Salt, Sugar, Baking powder (E500), Preservative (E282), Vegetable Oil & Flavor.
| Typical Composition | Serving Size 20g |
| --- | --- |
| Calories | 112.8 |
| Protein | 1.5g |
| Carbohydrates | 9.3g |
| Fat | 1.1g |
| Fiber | 0.3g |
| Sodium | 51.4g |
| Sugar | 0.1g |