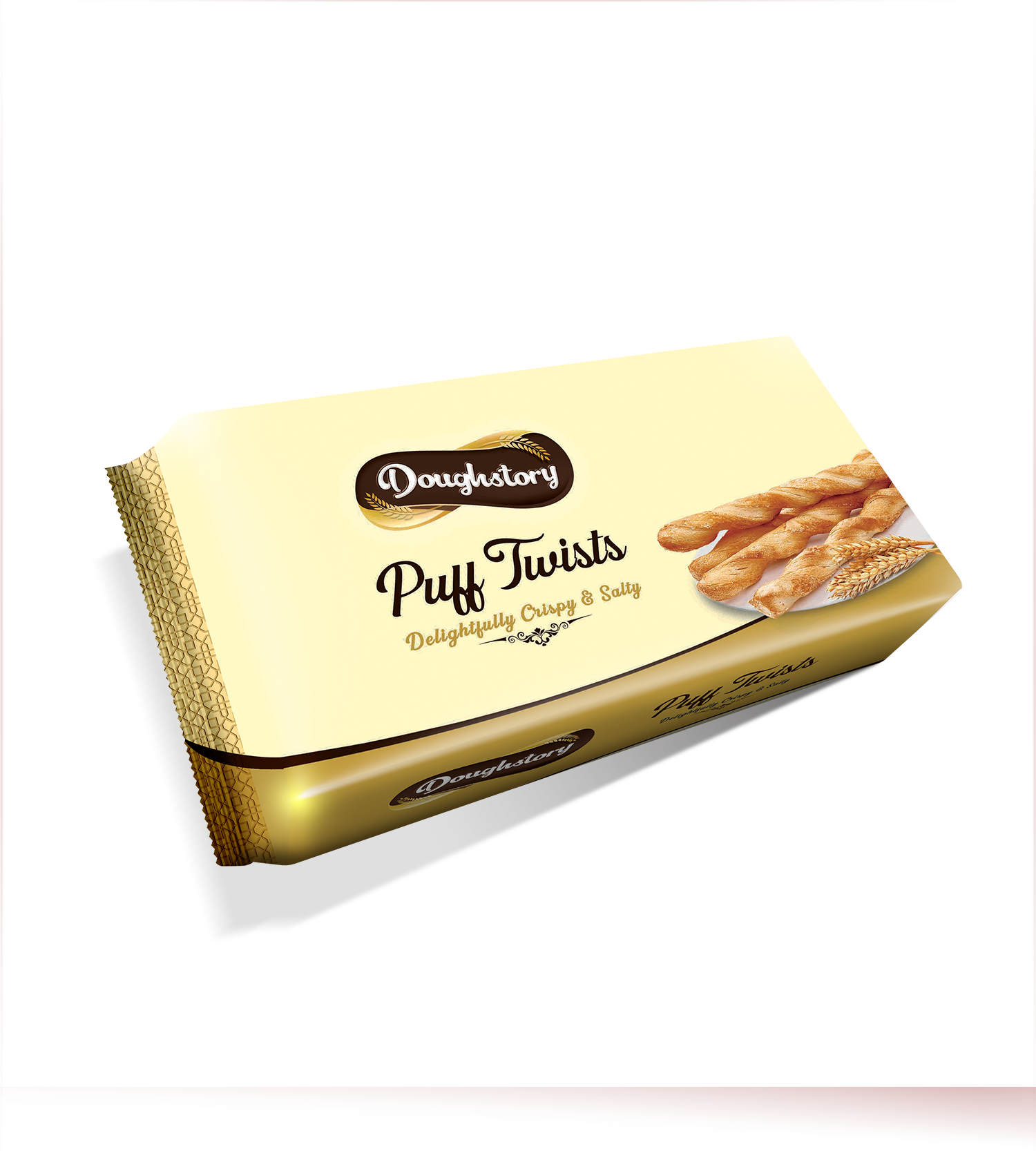 Puff Twists
Incredibly crispy and delightfully salty, Doughstory Puff Twists is a perfect savory snack or appetizers. Dip it in the melted cheese or eat it with any other dip as per your heart's desire, and relish its great taste in every bite.
DetailsNutrition Information
INGREDIENTS
Wheat flour, Sugar, Milk, Baking Powder (E500), Egg, Food Color Lemon (E102), Vegetable Oil, NaturE-Identical Flavour (Butter), Vegetable Shortening.
| Typical Composition | Serving Size 20g |
| --- | --- |
| Calories | 112.8 |
| Protein | 1.5g |
| Carbohydrates | 9.3g |
| Fat | 7.9g |
| Fiber | 0.3g |
| Sodium | 51.4g |
| Sugar | 0.1g |