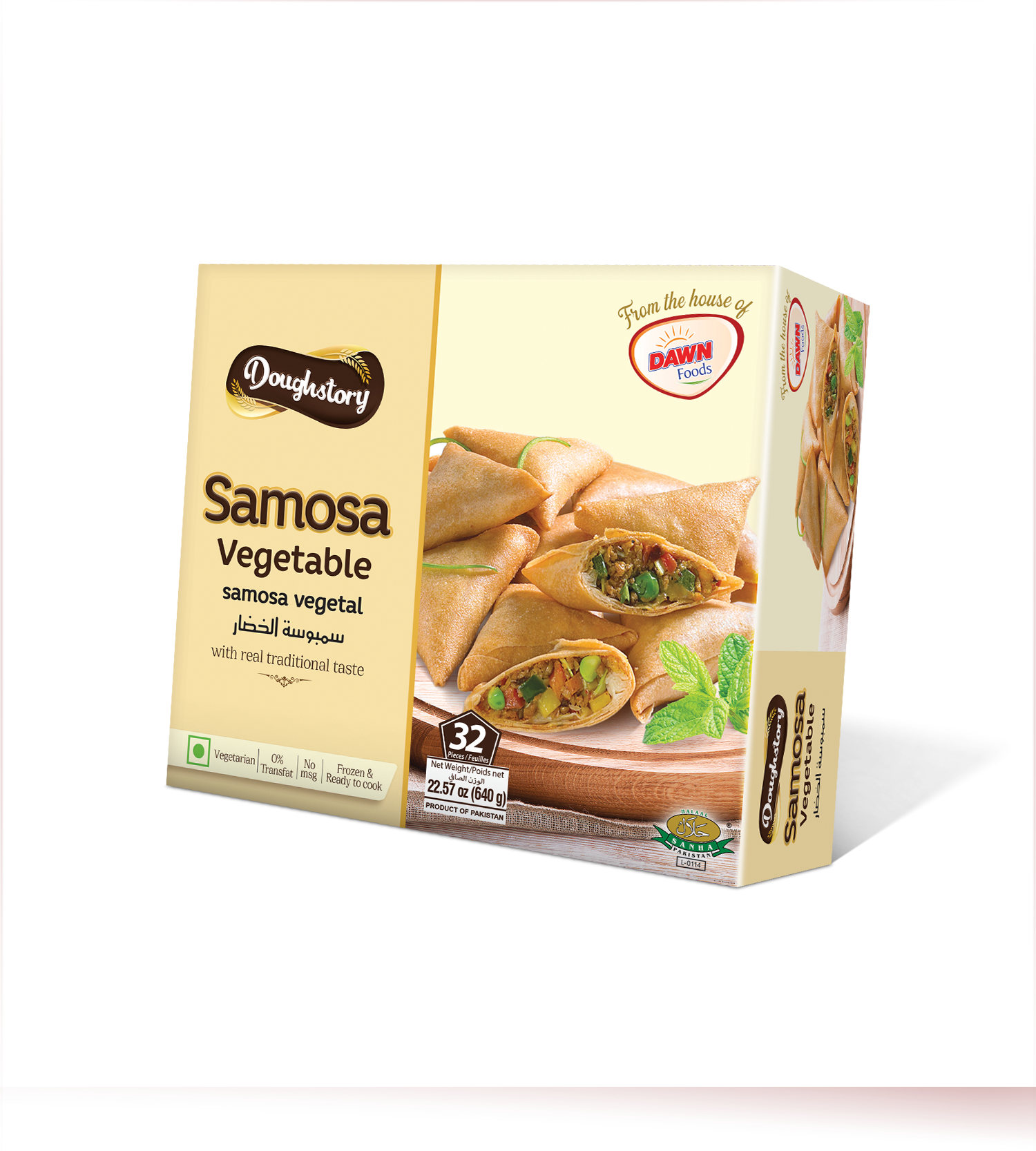 Samosa Vegetable
Doughstory Samosa Vegetable offers a delicious blend of flavors, all packed in one. Stuffed with fresh and juicy vegetables, the crispy Vegetable Samosa can be enjoyed with a sauce of your choice.
DetailsNutrition Information
INGREDIENTS
Flour patti, Cabbage, Green peas, Potato, Salt, Pickle, Black caraway seeds, Mixed spices & Green chili.
| Typical Composition | Serving Size 240g |
| --- | --- |
| Calories | 19.6 |
| Protein | 14g |
| Carbohydrates | 15g |
| Fat | 8.0g |
| Fiber | 2g |
| Sodium | 150g |
| Sugar | 2g |