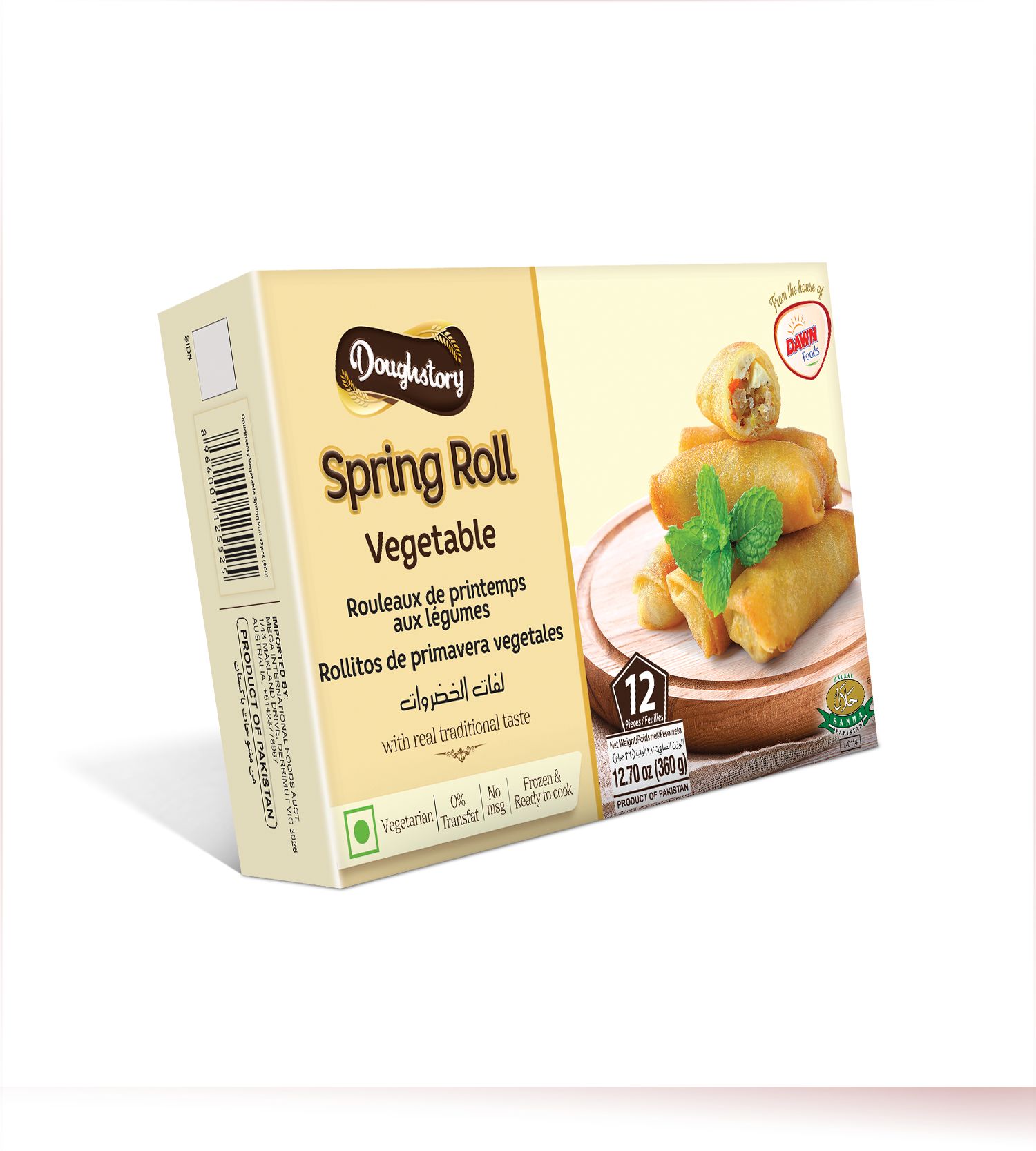 Spring Roll Vegetable
Doughtstory Spring Roll Vegetable brings you a refreshing combination of flavors. Loaded with fresh vegetables and a selection of finest ingredients with balanced spice level , the Spring Roll is super light and crispy to eat.
DetailsNutrition Information
INGREDIENTS
Wheat flour, Water, Margarine (Palm Base), Preservative (E282), Salt Potato & Baking Powder (E500).
| Typical Composition | Serving Size 30g |
| --- | --- |
| Calories | 69.4 |
| Protein | 1.7g |
| Carbohydrates | 8.9g |
| Fat | 0.1g |
| Fiber | 0.4g |
| Sodium | 126.6g |
| Sugar | 0.4g |